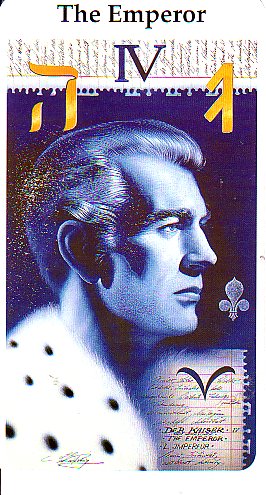 This rune corresponds to a phonetic 'A'. I have read different accounts as to what it stands for. Examples are: Ansuz, Ansur, Asa, Os.

From Runic States by Kevin Steffen -

Keywords: Messenger, Inspiration, Spirit Power and Knowledge, Song and Poetry, Communication, Nepture, the number 4.

Esoteric Meanings:
This rune ANSUR is both the answer of your prayers, and a gift of knowledge from Odin, yet it could be a trick of Loki. The Germanic trives were wary of all gifts from the Gods, because there was often a price to pay with them. The Gods normally did not get involved in the affairs of men, unless they could frustrate the schemes of the giants by doing so. With Odin's precognitive skills, the Gods helped men in order to help themselves at Ragnarok. To this end the Valkyrie searched the battlefields for the bravest and best fighters, to carry them to Valhalla to await Ragnarok. Another practice of Odin's was to set tests for heroes and other candidates for Valhalla. When you deal with Odin or shamanism, there is a great potential for power, and a certainty that you will be placed in situations which will force you to grow up, develop yourself, and to move forward. After all, the entire motivation for Odin is to protect Asgaard and to prepare for Ragnarok.

If you are going to gain the attention of Odin, you must be prepared to be thrown into situations which will train, challenge and test you. When you work with shamanism and the runes together you will definitely draw the attention of Odin. He is interested in heroes, not wimps. If you can not develop the moral character, skills and courage he requires, there is little concern as to whether you pass or fail the test. The test will always be scrupulously fair, but very difficult, and failures can always be dangerous. Valhalla is not for the faint of heart.

Today this rune, ANSUR, is communication in all of its myriad of...forms. When reversed, beware Loki's lies, yet when upright, it may hold the answer to your prayers as a gift from Odin. Astrologically, ANSUR, relates to the planet Neptune, the planet of the arts and spiritual matters. ANSUR is grouped with Raidho and Tiwar in matters of the spirit. Raidho portrays spiritual development (journey), Tiwar (Tyr) is the discipline of the spirit, while ANSUR is the knowledge and powers of the spirit matters.